Complex Litigation
Founded over 40 years ago as a firm primarily specializing in labor and employment matters, the leaders of Elarbee Thompson significantly expanded the firm's client capabilities in 2007 through the acquisition of a thriving complex litigation practice. Today, we have highly experienced trial and ADR-oriented lawyers who practice throughout the southeastern United States and other jurisdictions across the nation.
Our Complex Litigation Group's philosophy is straight forward: to provide the ultimate peace of mind to our clients – small, medium and large companies – when confronted with severe and high impact matters. Complex litigation is just that, complex, and our lawyers are specialists in many potential corporate liability areas, including class or collective actions, toxic torts, business and commercial litigation, fraud, personal injury, directors and officers liability and product liability threats.
Our Unique Approach to Complex Litigation Representation
We listen to our clients and consider all areas of concern affected by complex litigation matters. Our attorneys apply an all-encompassing approach toward our clients' interests, including early and accurate evaluation, impact on business reputation and good will, work-force perceptions, brand exposure, cost effectiveness and productivity. We focus on providing creative solutions that have long-term effectiveness. The Complex Litigation Group partners with our clients' specialty line insurers; they are vitally important in the resolution process and we strictly adhere to their litigation management guidelines.
Representative Matters
The Complex Litigation Group has successfully defended clients in matters, such as lead exposure personal injuries, wrongful death hexavalent chromium products liability actions, large fraud and embezzlement cases, an explosion of a facility with multiple fatalities and injuries, RICO and pay-for-play schemes involving local government school board members, malpractice claims against healthcare practitioners, a fraud claim involving in excess of an alleged $180,000,000 and a myriad of commercial litigation matters.
Matters handled include:
Class and Collective Actions
Toxic Torts
Commercial Litigation, including restrictive covenants, breach of contract, fiduciary duty claims against directors and officers
Product Liability (Strict Liability, Failure-to-Warn, Negligence)
Wrongful Death
Professional Liability involving healthcare, architects and engineers, agents, brokers
Fraud
RICO
Embezzlement
First and Third Party Coverage matters involving insurance coverage
Line Insurance Claims (D&O, E&O, MPL, Professional Liability, CGL and EPLI)
Tort Actions
Premises Liability
Defamation
Consumer Protection Claims involving the FCRA, FDCPA and the Telephone Communications Act
Contact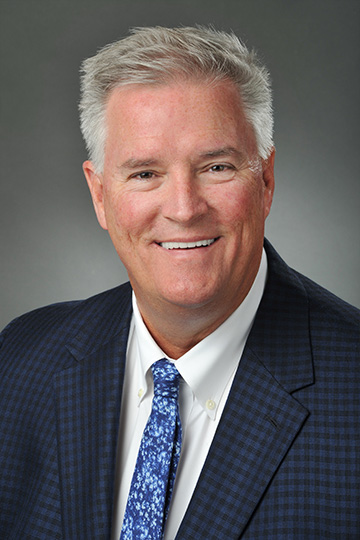 John C. Stivarius, Jr.